UPCOMING BOXER LITTERS
Stroll Down To See Our Upcoming Boxer Pairings
Advance Deposits
We accept advanced deposits.
A Limited amount of "Advance Deposits" will be accepted on each upcoming litter. Once we have reached the limited amount of advance deposits per litter, the litter will read as full .
That means no more advance deposits will be accepted for that litter.
If you are interested in a litter that says full, please check back once puppies have been delivered to see if there are any available puppies on that litter.
PLACING A DEPOSIT ON AN UPCOMING LITTER, PUPPIES WILL BE PICKED IN ORDER THAT THE DEPOSITS WERE RECEIVED IN. IF THE PUPPY OF YOUR CHOICE IS NOT AVAILABLE OR IF THE PLANNED PREGNANCY DOES NOT OCCUR YOUR DEPOSIT WILL BE TRANSFERRED TO THE NEXT AVAILABLE OPEN LITTER OF YOUR CHOICE.
** Many times, our puppies are all reserved before their eyes are open. If you are truly wanting a Kloud 9 Boxer, we highly recommend placing an advance deposit on one of our upcoming litters.


If our litters are full , please check back... Sometimes families move their reservation to an available puppy that we have in our litters which will then open up our upcoming litters.
* PLEASE READ *

We do our best to project a breeding schedule and intended pairings. When you see "Expected (Month)", the month is based on a projection of when we expect puppies to be born. That rough date may vary as nature takes her course. There is a possibility that the females season will run late which will make the expected litter arrive at a later month. There is also a possibility that the female will come into season a little earlier which then will have her litter be expected earlier.
After a breeding has taken place, the date becomes much more specific but is still based on birthing puppies. We will highlight the expected due date in yellow which means that the breeding pair has been bred and we are expecting pups around the yellow highlighted date. So, if you are trying to figure out a rough "take home date" for the future, add two months to the "Highlighted yellow" date.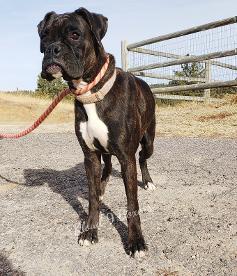 Mona and Denver's litter will be expected to deliver around
Oct 23rd

Puppies
are expected to
be Fawn, Brindle and Reverse Brindle
With Classic and Flashy markings

This Litter is Full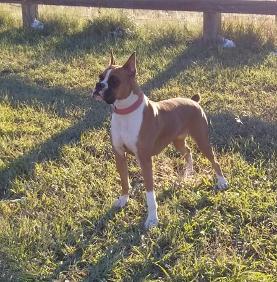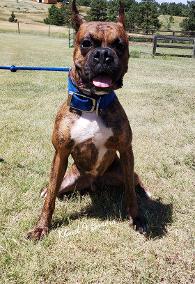 Open For Reservations
Jersey and Drogo's litter will be expected to deliver around

Nov 6th

Puppies
are expected to
be Brindle and Fawn
With Classic and Flashy markings
Only Accepting 1 more reservation for this litter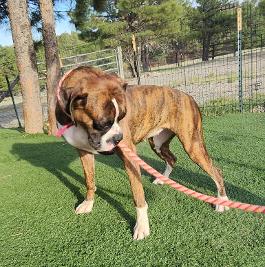 Open For Reservations
Betty and Denver's litter will be expected to deliver around
Dec

Puppies
are expected to
be Fawn and Brindle
With Classic and Flashy markings
Only Accepting 2 more reservations for this litter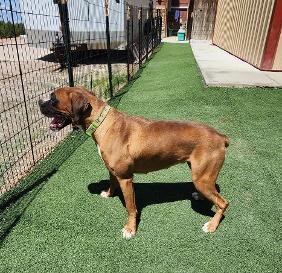 Open For Reservations
Hudson and Denver's litter will be expected to deliver around

Dec

Puppies
are expected to
be Fawn
With Classic and Flashy markings
Only Accepting 2 more reservations for this litter

EXPECTED FEB 2024 LITTERS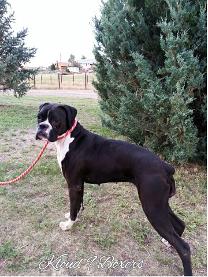 Karma and Denver's litter will be expected to deliver around

Feb

Puppies
are expected to
be Fawn, Sealed Brindle and Brindle
With Classic and Flashy markings
This Litter is Full
Open For Reservations
Liberty and Denver's litter will be expected to deliver around

Feb

Puppies
are expected to
be Fawn
With Classic and Flashy markings
Only Accepting 2 more reservations for this litter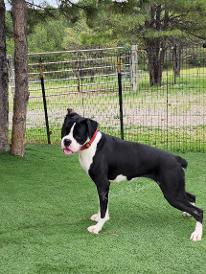 Open For Reservations
Holly and Denver's litter will be expected to deliver around

March

Puppies
are expected to
be Sealed Brindle, Brindle and Fawn
With Classic and Flashy markings
Only Accepting 3 more reservations for this litter
EXPECTED APRIL 2024 LITTERS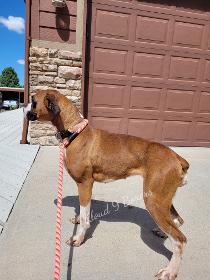 Open For Reservations
Wilma and Denver's litter will be expected to deliver around

April

Puppies
are expected to
be Fawn
With Classic and Flashy markings
Only Accepting 3 more reservations for this litter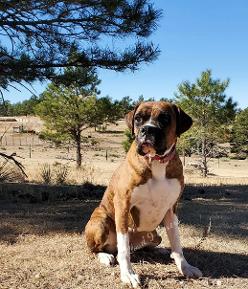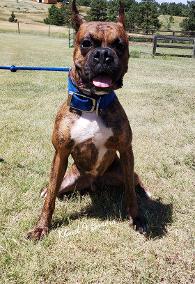 Open For Reservations
Justice and Drogo's litter will be expected to deliver around
April

Puppies
are expected to
be Brindle and Fawn
With Classic and Flashy markings
Only Accepting 2 more reservations for this litter