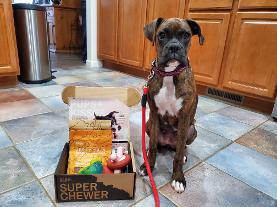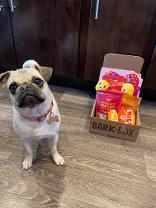 Who doesn't like to spoil their four legged babies...

Given that us dog owners are passionate about our four legged babies... What better way to spoil them with a monthly surprise of dog toys, treats , and goodies.

We here at Kloud 9 LOVE BarkBox and think our Kloud 9 Families and their 4 legged babies will too...
We love the BarkBox for all of our puppies..
Our Pugs will continue with the BarkBok at all ages and our Boxers sometimes will graduate to the Super Chewer Box when they get a bit older...
they are all different so please choose the Box that fits your four legged baby

If you order your BarkBox subscription from the link below

( Either a 6 month subscription or/ 12 month subscription)

Your 4 legged baby will get a free extra month of BarkBox

( value $35) This offer is good with any BarkBox subscription and Super Chewer Box subscription.

You can customize your BarkBox once you click the link below...