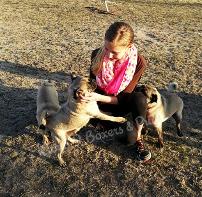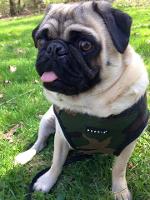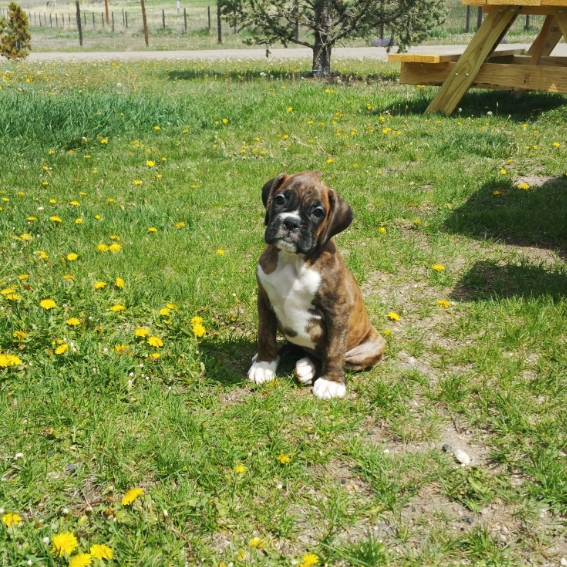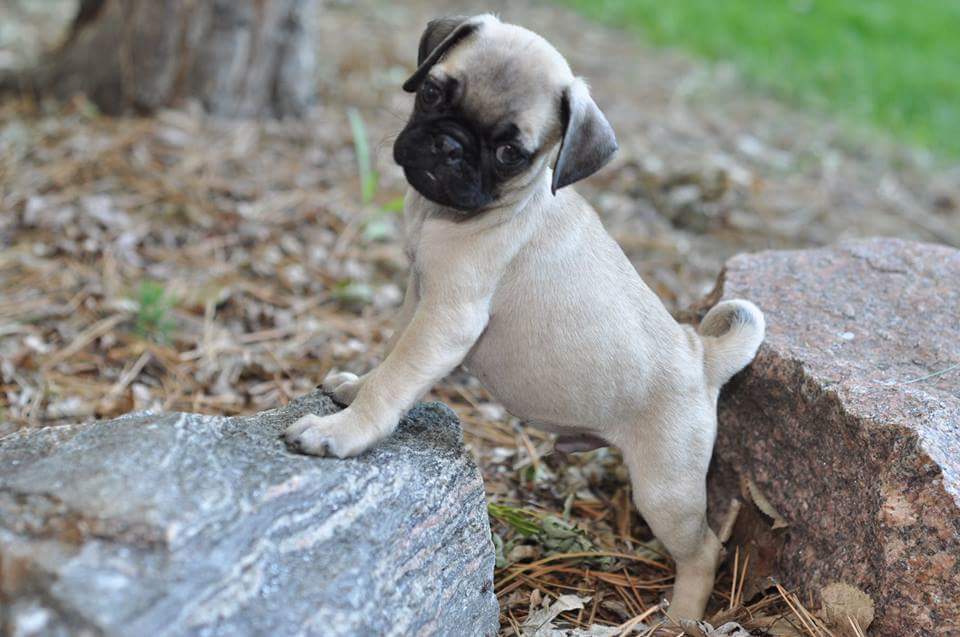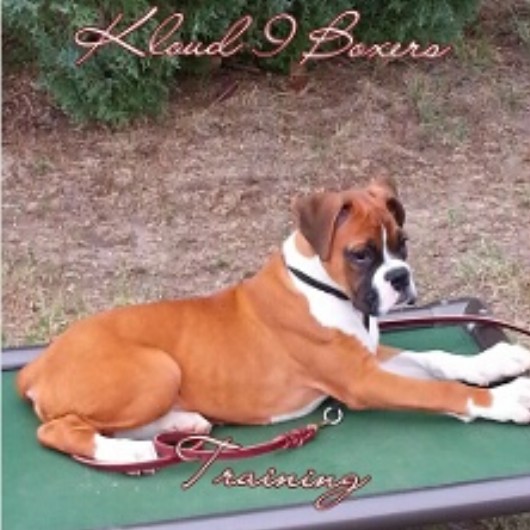 * All of our Fawn, Brindle and Reverse Brindle Boxer puppies are $1,500
* Sealed Brindle "Black" Boxer puppies are 1,650
* White puppies are $1350
PUG PRICING : All Pugs are $1,850
Your Puppy Comes With :
Dew Claws Removed
Tails Docked (Boxers only)
AKC Paperwork

A 12 Month Genetic Health Guarantee with the opportunity to extend your health guarantee to 3 years (ask for details)
Your Puppy Will Come With a Microchip (microchip registration is done by the families)

8 Week Vaccinations and De-Worming
Puppy Packet that includes information on caring for your new puppy
Not to mention all our puppies come pre-spoiled from lots of love and attention.
:::::::::::::::::::::::::::::::::::::::::::::::::::::::::::::::::::::::::::::::::::::::::::::::::::::::::::

It will be up to the families to register their puppy's AKC paperwork.

By you registering your puppy's AKC paperwork....
You will receive...
Your puppy's AKC registration in your name (Birth certificate)
A complimentary first office visit certif for your puppy at a vet practice listed with the AKC Veterinary Network.

An AKC puppy handbook

30 days of pet insurance coverage provided by PetPartners, Inc. (activation required)
:::::::::::::::::::::::::::::::::::::::::::::::::::::::::::::::::::::::::::::::::::::::::::::::::::::::::::::::::::::::::::::::::::::::::::::::::::::::::::::::::::::::::::::::::::::::::::::::::
Each puppy has a 12 month health guarantee from puppy's date of birth. We give you the option to add 2 more years to your already 12 month health guarantee by:
Option 1:

Continuing to feed your puppy Life's Abundance Holistic Dog Food. If you continue to feed your puppy Life's Abundance we will give you an additional 12 months health guarantee.

Option 2:

Continuing to keep your puppy on NuVet Plus Supplements daily. If you continue to give your puppy NuVet Plus Supplements daily we will give you an additional 12 months health guarantee.
Option 3:

Continuing to feed Life's Abundance and giving your puppy Nuvet Supplements daily together we will give you an additional 24 months health guarantee.

Ask to see contract for details.
* Kloud 9 Boxers & Pugs reserves the right of pick of the litter for improvement of our breeding program. *

* Kloud 9 has the right to refuse you a puppy at anytime during the process and up to puppy pick up day if we feel you are not a good fit for our puppies

Please Note:

We no longer allow visits prior to picking up your puppy or to view any available puppies that we may have younger than 8 weeks.
We have made this our policy for the following reasons:
We have been advised by our vet that the general public should not be allowed inside our home and that puppies should not be picked up by new owners until they are 8 weeks of age at which time they have had their first puppy vaccinations and some immunity has built up against infectious diseases and illnesses. There is a real danger that diseases can migrate into our home and puppies that are not yet vaccinated will be susceptible to these viruses and bacteria.

In the best interest of our puppies and adult Boxers, we are very careful about preventing the transmission of diseases to them. We take every precaution that we can to make sure that our puppies are not exposed to any kinds of disease that you may carry on your shoes or even on your hands. These diseases can be picked up and carried on your shoes for days, anywhere a dog has been, parks, pet stores, rest stops, parking lots, anywhere. Therefore as a precaution no one is allowed to touch or handle or visit while un-vaccinated puppies are on the premises.

Also,

Having active children and active animals makes for a very busy schedule and unfortunately that doesn't leave us enough time to accommodate all the requests to meet our adult dogs.
AKC Registration Policy

All our Boxers and Pugs are registered with AKC and are sold as pets/companions with limited AKC Registration and are sold on a Spay/Neuter agreement that requires the procedure be done by 7 months of age . Limited Registration means that the dog is registered but litters produced by that dog are ineligible for registration. In addition, a limited dog cannot compete in conformation shows. It is eligible, however, to be entered in any other licensed or member event, including Obedience, Tracking, Field Trials, Agility and Rally.
Staying in touch
We love to receive updates and pictures of our previous puppies and we encourage everyone to stay in touch.
Copyright © 2002-2018

All Rights Reserved

Kloud 9 Boxers and Pugs