POSITIVE PUPPY GUIDE
On this page we will give you some helpful ideas to not only prepare you for your puppy but to help you guide your puppy to a well adjusted dog
Brain Games for Dogs Mental Enrichment

Here at Kloud 9 we love using Interactive Feeders ( feeding puzzles) for at least one of our dogs meals (usually breakfast). Feeding puzzles offer a way for owners to provide enrichment for their pets and encourage mental stimulation. Feeding puzzles can make eating an interactive activity rather than just a source of nutrition . We rotate our favorite puzzles daily.

We suggest that you start with the level 1 easy feeder puzzles and work up to level 2 and so on...as you see fit. You want to make this a positive experience for your dog/puppy.

They say 20 mins of mental stimulation is the same as 1 hour of physical. Mental stimulation can sometimes be more exhausting for them than physical exercise (Please know that we still encourage physical exercise). Feeder puzzles allow our dogs/puppies to use their paws and noses. It requires them to throw it, lick it , sniff it, tip it, and roll it for their kibble to come out or to find their kibble.
We use the dogs kibble in the puzzle feeders. We measure out what the dog would eat for breakfast or dinner and put it aside... We will then fill up the puzzle as needed.
Here are just some of the feeder puzzles that our dogs enjoy...
PLEASE KNOW THAT THESE ARE JUST SUGGESTIONS AND WHEN USING FEEDER PUZZLES WE ARE RIGHT THERE WITH OUR DOGS NOT ONLY TO SUPERVISE BUT TO GIVE POSITIVE REINFORCEMENT

FOR YOUR CONVENIENCE...
WE HAVE PUT LINKS TO ALL OF THE AMAZON ITEMS THAT WE HAVE TALKED ABOUT ON THIS PAGE BELOW...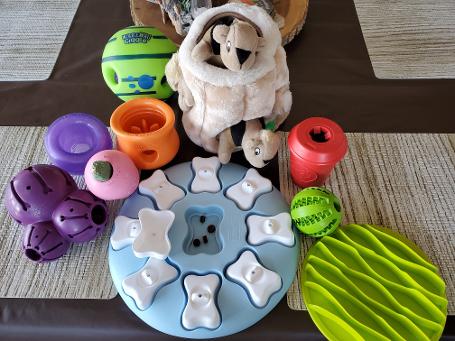 Some of the feeder puzzles that we like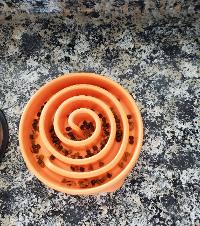 Outward Hound Fun Feeder.. This feeder puzzle is a bit harder because they cant get their nose in the spaces so they have to use their tongue
(I would call this a level 2)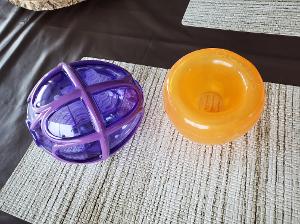 Purple Feeder Puzzle- Petsafe busy buddy kibble nibb le feeder puzzle( Sm for under 20lbs and Lg for 20 and over )
---------------------------

Orange Planet Dog Petstages Chick-A-Bone Snoop feeder puzzle

( this is like the purple snoop but bigger so holds more kibble)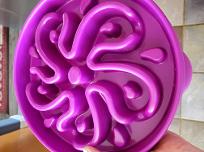 Outward Hound Fun Feeder Slow Bowl...

(I would call this feeder a level 2)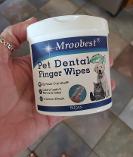 Mroobest Pet Dental Finger Wipes...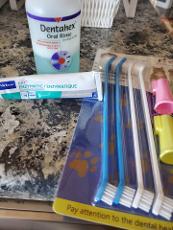 Virbac CET Enzymatic Toothpaste
Dentahex-Oral-Hygiene-Rinse
Toothbrush-Finger-Small and large dogs-Neutral

INFORMATION ABOUT BRUSHING YOUR DOGS TEETH:
You should brush/ wipe your dogs teeth at least every 3 days to remove plaque and to prevent tartar build up.
We use the toothbrush and enzymatic toothpaste then we will soak a little soft rag with the oral hygiene rinse and rub their teeth and gums with that.
We use the pet dental finger wipes in between brushes.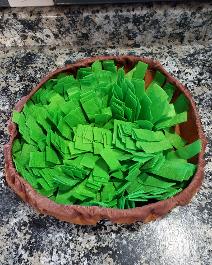 Snuffle Mat
(with this puzzle we like to hide some treats in it).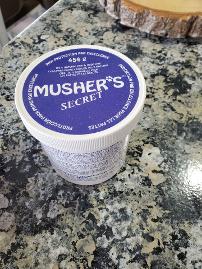 Musher's Secret- We use on our dogs pads and noses. Great moisturizer and can help protect pads.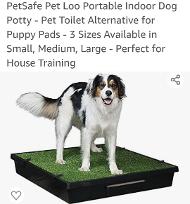 PetSafe Pet Loo Portable Indoor/Outdoor Potty Station
(We found that the Large is a good size for pugs/ Boxer puppies)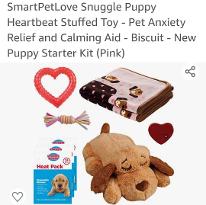 Smartpetlove Snuggle Puppy Starter Kit.
(You can also just get the snuggle heart beat puppy without the toys and blanket.)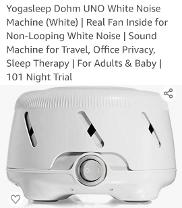 White Noise Machine... This is the one we use for the puppies. We use this at night or if the puppies are in their crate and we are leaving the house .

This is to give you an idea... there are several different types.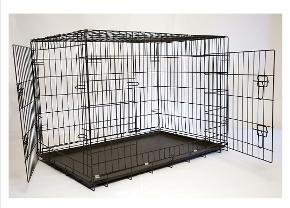 We like the wire crates with divider. The divider is used to help crate train puppies. These are the crate sizes we prefer... Please keep in mind these are suggestions..you can purchase the size you like....
Boxer size crate: 42x28x30
Pug size crate: 24x18x20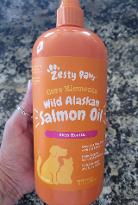 Although directions are on the back of the bottle....When starting your pup on Salmon oil we suggest that you start with 1/2 of a pump to make sure that your pup does not get an upset tummy. Add to their kibble around twice a week .

Pure Wild Alaskan Salmon Oil for Dogs & Cats - Supports Joint Function, Immune & Heart Health - Omega 3 Liquid Food Supplement for Pets - Natural EPA + DHA Fatty Acids for Skin & Coat - 32 FL OZ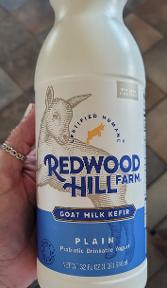 A good Probiotic to add to your dogs kibble around twice a week ... They sell this at Sprouts and several other grocery stores. We give about 1 to 2 TBSP

We put the link here for the crate but please double check when ordering that you have the correct crate size and that it comes with a divider
Just a couple of videos of our dogs using feeder puzzles
Click box lower right corner to open bigger